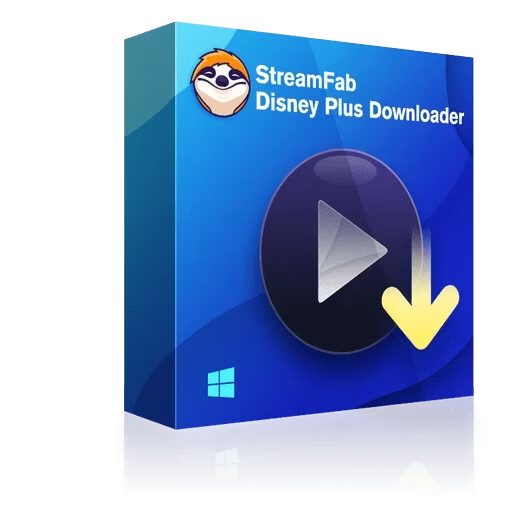 [Giveaway] StreamFab Disney Plus Downloader | 1 Year License
Introducing StreamFab Disney Plus Downloader, an exceptional video downloader software tailored specifically for obtaining movies, TV shows, and an array of captivating videos from Disney+. This remarkable tool empowers you to preserve and enjoy your cherished Disney+ content offline, eliminating any concerns about buffering or streaming interruptions.
StreamFab Disney Plus Downloader offers a plethora of impressive features to enhance your downloading experience. It supports a wide range of formats for your downloaded content, including the popular MP4 and MKV formats, granting you the flexibility to play the videos on various devices and media players. In addition to its top-notch quality and format versatility, StreamFab Disney Plus Downloader stands out with its efficient batch downloading capability. By harnessing this feature, you can simultaneously download multiple videos, significantly saving you time and effort. Furthermore, it allows you to preserve audio tracks and subtitles of your choice therefore you can select your preferred language or subtitle options.
Key Features:
StreamFab Disney Plus Downloader allows you to download Disney+ content in high quality, ensuring a good viewing experience even when offline.
With its help, you can download movies, TV shows, and other videos from the Disney+ streaming service with 720p quality and Atmos/EAC3 5.1 audio.
With the Disney Plus Video Downloader, you can download from any regional website, including those in the U.S., DE, FR, Japan, and other countries.
While downloading Disney Plus videos, it thoughtfully removes any intrusive advertisements and adverts.
This tool helps you save the downloded video in MP4 or MKV format to allow you to watch the downloaded videos on as many devices as possible.
This remarkable tool empowers users to pre-select their desired audio and subtitle track language for downloading, all based on the system's intuitive user interface (UI) language.
Based on your needs, you can save the subtitles as SRT files, or remux them directly into your videos
It will download all the new episodes automatically, based on your schedules, weekly, or daily.
Disney Plus Downloader allows you to download videos in Batch Mode which means you can choose multiple or all episodes in the season to download at fast speed.
You can keep all the meta-data and information for the movies and TV shows you download with the Disney Plus downloader, including the movie title, cast, season, episode title, and cover.
Supported OS: Windows 11/10/8/8.1/7/Vista
How to get the StreamFab Disney Plus Downloader license key for free?
Step 1. Visit the giveaway page —> LINK-1 LINK-2
Enter your email address in the available field then click on the "Send" button. You will then immediately receive an email with your license.
Step 2. Download and install the software on your computer. To use the features that are only available to registered users, you must log in to your StreamFab account on this computer.
This is a 1-year license
Non-commercial usage
No free updates and tech support
Enjoy!