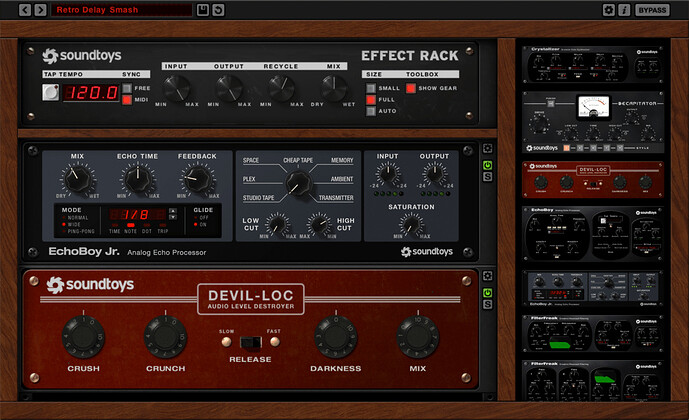 The Effect Rack makes it simple to build your own custom effect chains and define your signature sound. And when you've created the perfect combination of effects, the Rack's global controls let you treat the whole rack as a single plug-in.
Giveaway details
Product name: Effect Rack 5.3.2
Website: https://www.soundtoys.com/
License type: 2-months
Platform: Windows, macOS
Giveaway link: click here
Download: Windows-64bit MacOS
End date: Jun 30, 2020
Instructions
Open the Soundtoys giveaway page and fill out the form. They'll email you a download link and activation code. Then turn off Netflix, put on your cleanest PJs, and start making some music
This Effect Rack license is valid through June 30th 2020, and you can use Effect Rack without restriction until then. When opening Effect Rack, click Activate and enter your activation code
Feature Highlights
It turns a tried-and-true collection of powerful individual plug-ins into a virtually unlimited creative multi-effects system.
enjoy!