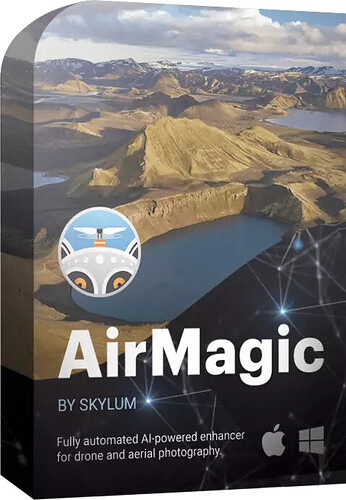 AirMagic is the world's first fully automated photo editing software tailored for aerial photography. The app enhances images automatically using Artificial Intelligence and advanced image enhancement technologies.
After detecting the drone camera used to produce an image, AirMagic makes lens corrections and other camera-specific optimizations. The app uses smart algorithms and Artificial Intelligence to analyze each picture, then applies adjustments such as color reveal, haze removal, and sky enhancement to make each photo look its best.
All you need to do is drag and drop your photos to the app. AirMagic takes care of the rest.
Features:-
Batch processing
Setting the intensity of AirMagic adjustments with the Boost slider
AirMagic plugins for Photoshop and Lightroom
Saving enhanced photos to your computer in a desired format and quality
Styles are preset that improve the look and feel of your images.
The process to get the license key:-
Visit the Link
Enter your name and email address. Agree to receive emails and click on submit. You will receive an email to confirm your subscription. As you confirm you will again receive an email containing the download link and license key.
Software:-
Install and activate it with the license key you received in your email.
Enjoy