Somehow, this RecMaster screen recorder was throwing a giveaway on the website. I got a few license codes. I used one of them. But I still have some. Share them with you in case you guys may need.
Notice, I am not responsible for these codes. I can't offer any support if you can't activate them. Good Luck.
One more thing, I am using this software and think it is pretty easy to operate. I strongly recommend it to you.
Update on 3/24/2020: as @Mantanterindah saying all the codes have been used, I have deleted all of them from the post. So there won't be any registration in vain. I may try to find more codes on the internet but I can not guarantee.
Thanks.
Updated on 3/25/2020: I digged some websites and forums. and I found five more codes. You guys can have a try and let me know if they works. It seems this software is promoting giveaway on many websites lately.
7B4746E95BCB8579A9867D25
F9607C8E355B8C92A015AFD5
D5C3E4C455092741671DB4C6
5D4EA9DCCF27F2E936FBC7C6
936D180E8A0CE27099744456
BTW,if you really need a screen recorder, you can also google this software and find any giveaway license codes yourself.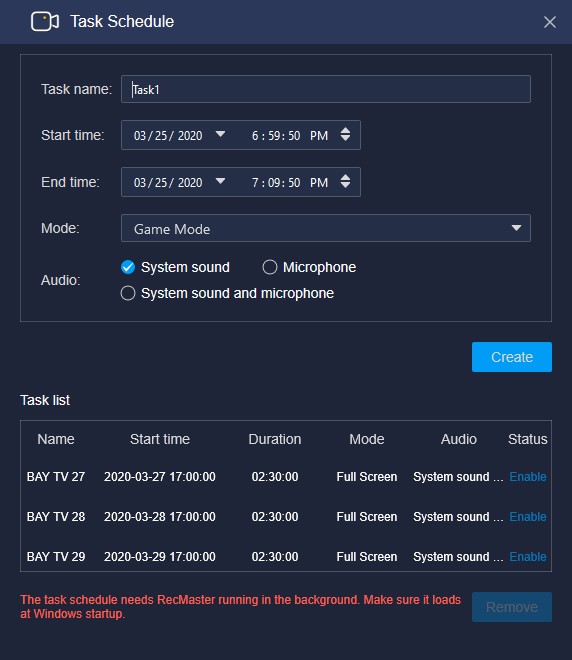 I really like its task schedule recording feature. I can leave off my computer and record some streaming videos.