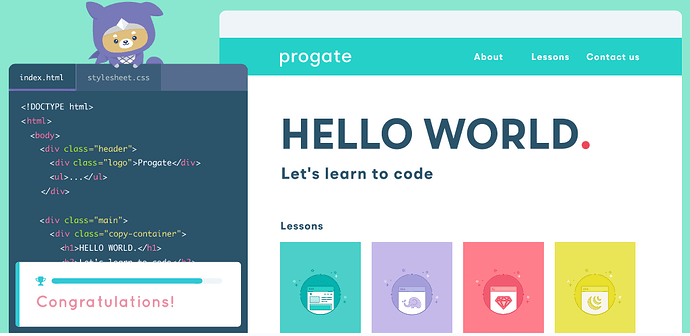 To minimize the impact of coronavirus outbreak on students, Progate (an online coding learning platform from Japan) has shared free access to their learning platform for all students until 30th April 2020.
You can utilize this time at home by learning new tech skills. This will not only help you to strengthen your programming skills but will also allow you to prepare for interviews and placements.
This access includes 14 detailed online lessons of Python, Go, SQL, Command-Line and Git.
STEPS TO ACTIVATE YOUR ACCESS:
Signup on progate.com
Open this link and click the 'Join' button: https://progate.com/companies/4720/invitation?auth_token=c09e29fc22db934f8a660caa24e3bc51
Open https://linktr.ee/progatespecialaccess from a laptop/desktop and select the language of your choice.
Happy learning and stay home stay safe.
Thread created by @SaM to let me contribute here.