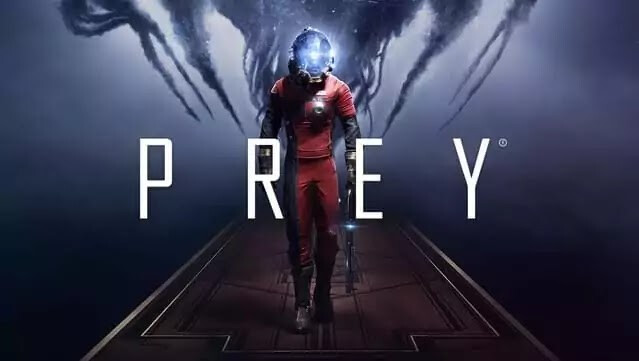 Note:-This game is available for free till December 26, 2021, at 09:30 PM.
Prey
The space station has been overrun by hostile aliens and you are now being hunted. As you dig into the dark secrets of Talos I and your own past, you must survive using the tools found on the station – your wits, weapons, and mind-bending abilities. The fate of the Talos I and everyone aboard is in your hands.
Sci-fi Thriller
Nothing is as it seems aboard Talos I. As Morgan Yu, set out to unravel the clues you've left behind for yourself, and discover the truth about your past. What role will you play in TranStar's plans, and the mysterious threat ravaging the station?
Singular Setting
Orbiting the Moon, the Talos I space station symbolizes the height of private space enterprise. Explore a lavish craft designed to reflect corporate luxury of the 1960s, and navigate interconnected, non-linear pathways built to hide countless secrets.
Unimaginable Threat
The shadowy extraterrestrial presence infesting Talos I is a living ecology bent on annihilating its prey. It's up to you, one of the last remaining survivors aboard the station, to end the deadly attack of these haunting predators.
Play Your Way
Gain alien abilities to develop a distinct combination of powers and upgrade your unique skills. Craft increasingly useful items with the blueprints, gadgets and tools on board the station to overcome dangerous obstacles in your way. Survive unprecedented threats with your wits and ability to improvise.
Prey: Mooncrash
Fight overwhelming odds to escape a secret TranStar moon base where the enemies you encounter, the hazards you face, the goals you complete, and the loot you collect are different each time you play. With changing environments as dangerous as they are dynamic, the Mooncrash campaign for Prey will offer a fun, infinitely replayable challenge to test even the most skilled players.
Story
In Prey: Mooncrash, TranStar's secret moon base stopped transmitting shortly after the events of Prey. Now Peter, a hacker stationed aboard a spy satellite tasked with intercepting TranStar communications, must find out why. Trapped and under a ruthless contract with KASMA Corp, Peter's only hope of ever seeing his family again is uncovering the moon base's lost secrets.
Live. Die. Adapt. Escape!
Escape TranStar's moon base before the Typhon threat takes over. A simple goal, but one with hundreds of viable solutions. In Mooncrash, players will experience an all-new, infinitely replayable, 'rogue-lite' campaign with ever-changing enemies, weapons and objectives against a constantly increasing alien threat.
Survive How You Want with Who You Want
Unlock multiple characters as you play, each with their own set of specialized, upgradable skills. Will you forge your path with the resourceful engineer Joan, trade that wrench in for Security Officer Bhatia and his shotgun, or will you choose the frail-but-gifted Andrius and his arsenal of psychic abilities? Prey is about choices, and those choices belong to you.
Search for Secrets, Loot…and a Way Off
Arkane Studios' talent for detail and story-rich environments comes alive in Mooncrash. As you explore the station, which is the same size and scope of four levels of the original game's Talos I station, don't forget to keep your eyes peeled for precious supplies – and, of course, Mimics.
New Challenges, New Solutions
The Typhon threat has returned with familiar foes and tough new enemies, each armed with a unique set of deadly characteristics. Use the full power of the arsenal at your disposal, including popular weapons and abilities from Prey's main game, to fight for your life and make a mad dash for your escape.
Specifications:-
WINDOWS
Minimum
OS-Windows 7/8/10 (64-bit versions)
Processor-Intel i5-2400, AMD FX-8320
Memory-8 GB RAM
Graphics-GTX 660 2GB, AMD Radeon 7850 2GB
Storage-20 GB available space
Recommended
OS-Windows 7/8/10 (64-bit versions)
Processor-Intel i7-2600K, AMD FX-8350
Memory-16 GB RAM
Graphics-GTX 970 4GB, AMD R9 290 4GB
Storage-20 GB available space
Additional Notes- Requires a 64-bit processor and operating system
Languages Supported
Audio: English, French, German, Italian, Japanese, Polish, Portuguese - Brazil, Russian, Spanish - Spain
Text: English, Chinese - Simplified, Chinese - Traditional, French, German, Italian, Japanese, Polish, Portuguese - Brazil, Russian, Spanish - Spain
The process to get:-
Visit Prey giveaway page
Click on Get.
Log in to your Epic Game Store account. Click on Place order.
On successful order, you will get a receipt in your email. Download Epic Game Launcher, install it on your computer to access your game.
Enjoy!