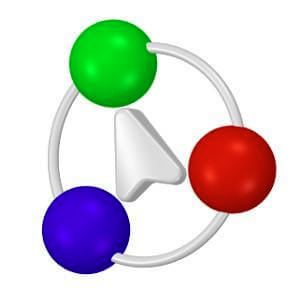 [Giveaway] PlanetWheelShortcuts | 1 Year License
Well, suppose you are searching for a great technique to quickly enter the operating system or program shortcuts. The PlanetWheelShortcuts is a useful tool in that situation. It allows you to assign customizable keyboard shortcuts to a variety of system functions with selection wheels centered by the mouse pointer. It is designed to input Windows or program shortcuts that you commonly use. By dragging the cursor to a planet on the wheel, you can execute a command.
Also, when the pointer approaches a planet on the wheel, PlanetWheelShortcuts enables you to edit, add, or delete the planet. Along with the Wheels Management function, this tool has the ability to record or complete repetitive keyboard operations with the help of the Keyboard Recording function.
Key Features:
PlanetWheelShortcuts is a convenient tool for inputting Windows or application shortcuts.
It gives you the ability to imitate virtually every shortcut input made possible by mouse movement, including single, multiple, and recurring shortcuts.
You also can use it to manage (add, delete, or edit) the planets quite with ease.
In addition, PlanetWheelShortcuts makes it simple for you to manage (add, delete, or update) the wheels.
Using it, you are able to configure how the wheel is displayed or hidden, switched, or used to carry out a command with ease.
Supported OS: Windows Systems, XP, or later.
How to get the PlanetWheelShortcuts license key for free?
Step 1. Download the installer for PlanetWheelShortcuts version 3.1.0 –> click here
Step 2. Install the software on your computer and access the Activation windows.
Click the radio button labeled "Registration" then insert the PlanetWheelShortcuts registration code in the text box to activate it
WKIN2W-4XRA4F-5G19J3-E2NE9R-HO11TR
This is a 1-year license (unlimited to the number of users)
Key registration needs internet access
You get free updates for one year
No free tech support
You must redeem the license key before this offer has ended
Source & credit

@giveaway.tickcoupon
Enjoy!