Hi Onehackers,
For the ones that want to control what information your browser gets access to, you can use this software.
With just the push of a button, O&O BrowserPrivacy destroys all the data collected in the browsers you use. It lets you set the level of security at which your data should be destroyed. This gives you complete control over which data in the respective browser O&O BrowserPrivacy should permanently delete for you. This applies, of course, only to those browsers supported by O&O BrowserPrivacy.
Simply use the link below to sign up and you will get a link to download the installer with the license pre-assigned.
You should see the below as picture below.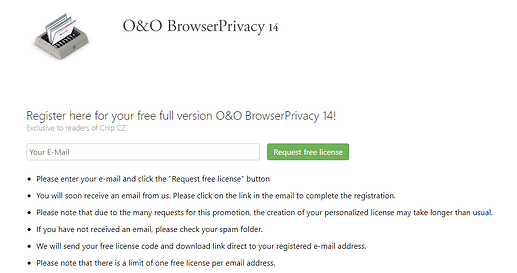 Enjoy Cheers…