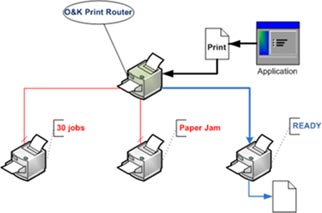 O&K Print Router is a program for simultaneous printing on any number of printers. This allows you to evenly distribute print documents on your printer and significantly reduce the time of printing documents.
Giveaway details
Terms of the offer
Giveaway version
No free technical support
No free upgrades to future versions
Strictly non-commercial usage
source winningpc
Instructions
Download and extract the zip file. Install this software on your computer.
Place the file "prouter.lic" to the installation folder ("C:\Program Files\O&K Print Router" by default).
Feature Highlights
Redirect print job to multiple printers
Load printing balancing
Save a printed document copy
Print speed up the process
ENJOY!