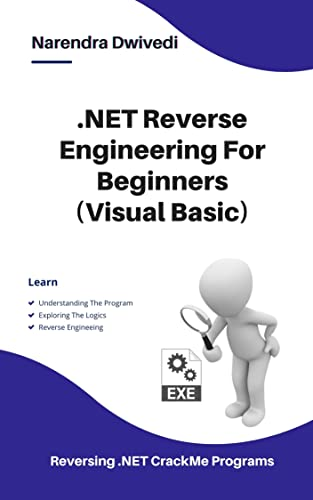 In todays world , the knowledge of reverse engineering is very important. You can use this knowledge for education purpose or for protecting your own / your company's software.
In this book , we have discussed about .NET Reverse Engineering For Beginners In Visual Basic.NET
The Book Covered About :
Reverse Engineering
.NET Language
Visual Basic.NET
Why To Learn Reverse Engineering
Tools
Reversing Programs
Summary
Practice reverse engineering with up-to-date guidance using this book.
Enjoy!