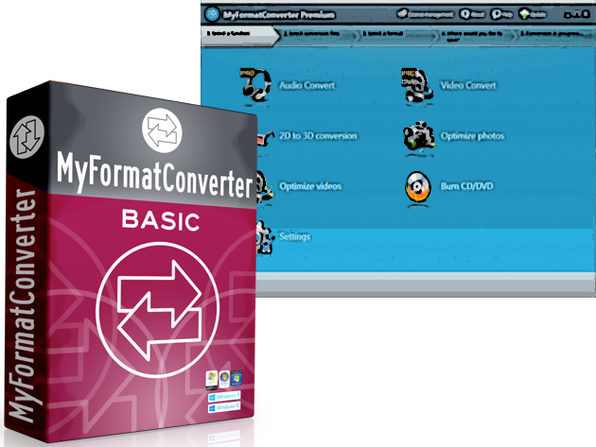 MyFormatConverter takes care of all your digital multimedia files: Videos, music and photos. Be format-independent and simply convert the format that's best suited to your playback device.
Giveaway details
Terms of the offer
This is a lifetime license for 1PC
Non-commercial use
No free updates
No free tech support
Register before this offer has ended
Instructions
Download and install the MyFormatConverter on your computer by the download link above.
Open this program then click into the "Request free license key"
Just enter your email address, agree to receive the newsletter and accept the data privacy
policy. Then click on "Request serial number".
Your free serial number will be sent to the email address you have provided.
Enter the MyFormatConverter serial number and enjoy it!
Feature Highlights
Audio
Video (without Optimization)
Foto (without Optimization)
Burn CDs/DVDs