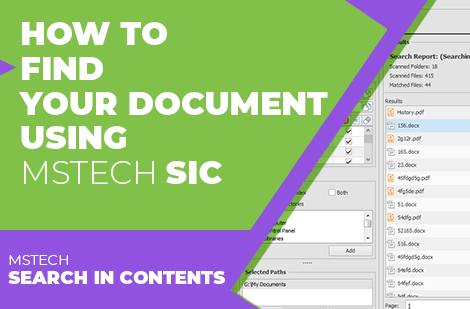 MSTech Search in contents makes your searches easy, intuitive, and instantaneous. Perform your searches and get the results listed in a few clicks.
Giveaway Information
499PV-PJQ67-N7MIN-FI49S
Instructions How To
Download and install the software by running Setup.exe (use the above download link). To register the software, please fill in the User Info: activation number, Name, Surname, email; check the box "I accept the agreement" and click 'Activate Online'
Terms of the offer
This is lifetime license for 1PC
Non-commercial use
No free updates
No free tech support
Register before this offer has ended
By WINNINGPC
Feature Highlights
Search in Hundreds of Formats
Immediate access to results
An advanced Embedded File Viewer
ENJOY!