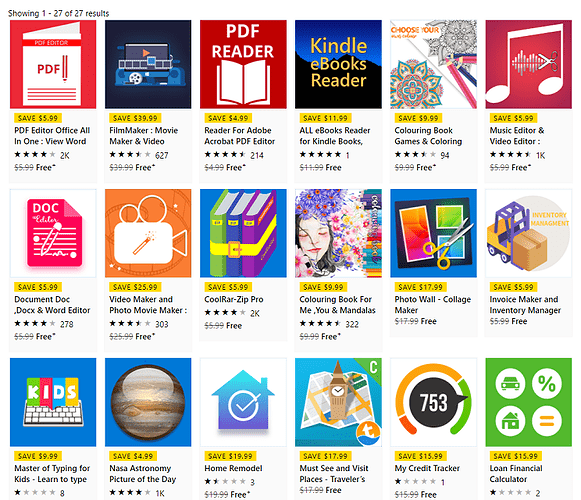 Giveaway: LINK
Limited Time Offer!
ENJOY & HAPPY LEARNING!
thank you for sharing @SaM
The reason why this post did not get much exposure because majority of us do not have windows store installed in our PC, and these so called "premium apps" that are free for now are the reasons
To open Microsoft Store on Windows 10/8/8.1, select the Microsoft Store icon on the taskbar. If you don't see the Microsoft Store icon on the taskbar, it might have been unpinned. To pin it, select the Start button, type Microsoft Store, press and hold (or right-click) Microsoft Store, then choose More > Pin to taskbar.
Windows store isn't available in windows store so you can't install "Windows Store apps" in windows 7, although you can search for the exe file of the specific app you are looking for and run it to install it in Windows 7.
the majority is, who needs it, that's all, there is no further purposes behind this giveaway.
Have a nice day!
My comment was sarcastic but I love your professionalism though. !! <3
Thank You!


Thanks a lot for sharing Sam…but the apps are full of Ads…I have tried installing all the apps but all the apps are full of Ads except 2 Apps CoolRar Zip and Better Player. Only two apps are free of Ads…