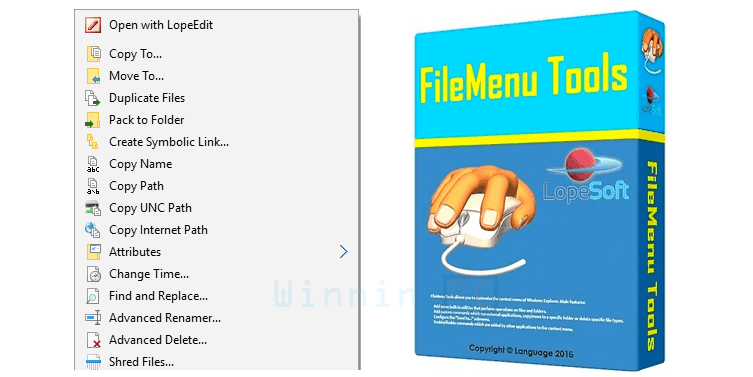 FileMenu Tools is an application that lets you customize the context menu of Windows File Explorer.
Giveaway details
Terms of the offer
Giveaway version
Non-commercial use
No free updates
No free tech support
Source giveawayoftheday
Instructions
Download Lopesoft FileMenu Tools 7.7.
Install the software to your computer and activate it by the following license key.
Feature Highlights
Add some built-in utilities on files and folders
Add custom commands which run a specific action
Configure the "Send to…" submenu
Enable/disable commands which are added by other applications to the context menu
ENJOY!