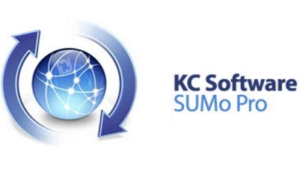 SUMo (Software Update Monitor) keeps your PC up-to-date & safe by using the most recent version of your favorite software.
Giveaway details
Name: GiveAwayOfTheDay
License key: 21086090095080080104074100094087093083084085074100053046049048
Registration Name: SharewareOnSale
License key: 60090073066094078108080093071095097080079077086053046049048
Terms of the offer
Giveaway version
Non-commercial use
Free updates for the main version 5.10.x
No free tech support
Register before this offer has ended
Instructions
Download the zip file above. Run the exe file to install SUMo on your computer.
Launch it and click the "Buy SUMo PRO" button and activate it by the following license code.
Feature Highlights
Automatic detection of installed software
Detects required updates / patches for your software
Detects required drivers update (requires DUMo)
Filter / authorize Beta versions
Automatic self-update
Direct access to software developer's web site
Ignore list: only tracks software you want to track
Enjoy!