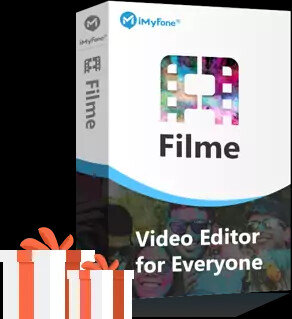 Make stunning slideshows with graceful templates. Abundant effects and resources: filters, titles, animations, transitions, music, and more. Share your unique moments: birthdays, weddings, travel, festivals, etc.
Features:-
Fast Video mode-One click is enough to create a magnetic slideshow with music, or any video as you wish.
Editing modes-Do the basic editing, add stunning effects, or use the advanced features to make videos by yourself.
Create a Slideshow Fast with Fast Video Mode-Our Fast Video mode allows you to edit in one click, to create graceful videos for birthdays, weddings, travel, fitness videos, festivals, social media ads, and more.
Do Basic Editing with Ease-Filme helps you to discover a new way to tell your story and create smoothly. Anyone can easily use the full features in Filme to edit their videos without technical knowledge: cut/trim, crop, split, rotate, adjust speed, make picture-in-picture effects, and more.
Instant Preview-Don't wait to watch your last video. You can preview the video while editing.
Multi-Layer-Filme supports the multi-layering of videos, audio, text, images, transitions, animations, and overlays.
Multitrack Audio-Filme can achieve the effect of being in the mixing room of a recording studio. Play 8 or more audio tracks simultaneously.
Adjust Style-You can easily change the soundtrack and colors of the video or an object to achieve a style or an atmosphere.
Supported OS:
Windows 7/Windows 8/Windows 8.1/Windows 10 (32 & 64 bit OS).
Supported video formats:
*.3g2 *.3gp *.3gp2 *.3gpp *.amv *.asf *.avi *.bik *.divx *.dv *.f4v *.flv *.gvi *.gxf *.m1v *.m2v *.mod *.m2t *.m2ts *.m4v *.mkv *.mov *.mp4 *.mp4v *.mpe *.mpeg *.mpeg1 *.mpeg2 *.mpeg4 *.mpg *.mpv2 *.mts *.mxf *.mxg *.nsv *.nuv *.ogm *.ogv *.ps *.rec *.rm *.rmvb *.thp *.tod *.ts *.tts *.vob *.vro *.webm *.wm *.wmv *.wtv *.xesc
Supported audio formats:
*.3ga *.669 *.a52 *.aac *.ac3 *.adt *.adts *.aif *.aiff *.amr *.aob *.ape *.awb *.caf *.dts *.flac *.it *.m4a *.m4b *.m4p *.m5p *.mka *.mlp *.mpa *.mp1 *.mp2 *.mp3 *.mpc *.mpga *.oga *.ogg *.oma *.opus *.qcp *.ra *.rmi *.s3m *.sid *.spx *.thd *.tta *.voc *.vqf *.w64 *.wav *.wma *.wv *.xa *.xm *.xac
Supported image formats:
*.bmp *.png *.jpg *.tif *.jpeg *.tiff
Supported devices:
PC, iPhone, iPad, Apple TV, iPod, Samsung Galaxy, Smart Phone, Android Generic, Google Pixel, Xbox One, PlayStation 4, PSP, Smart TV
The process to get the free license for 3 months:-
Visit the Link
Share it to any one of the platforms. As you share you will get a pop-up to enter your email address. Select version Windows or Mac then click on submit. You will also receive your license key and download a link to your email address. You can download the software from here also.
Software:-
Download - Windows Mac
Install and activate the license key provided in the email.
Note:- As it is a giveaway hurry up and grab fast before the giveaway ends.
Source: paiddeals4u

Enjoy!