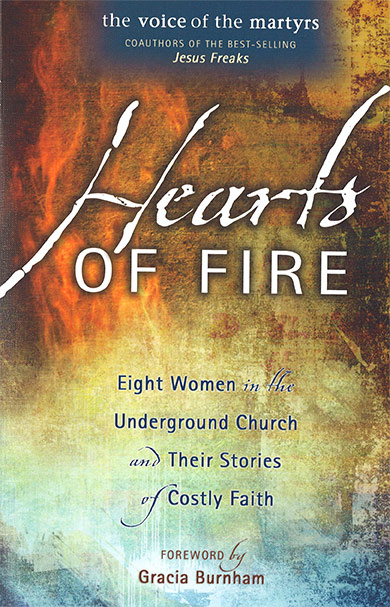 REQUEST A COMPLIMENTARY COPY OF Hearts of Fire
The Voice of the Martyrs invites you to request a complimentary copy one of their bestselling books, Hearts of Fire, (foreword by Gracia Burnham).
Eight women from eight very different backgrounds, yet the struggles they each faced rang with similarity. From Pakistan, India, Romania, the former Soviet Union, China, Vietnam, Nepal, and Indonesia, these women shared similar experiences of hardship and persecution—all for their faith in Christ—yet they have emerged from adversity as leaders and heroines.
Along with your free copy of Hearts of Fire, you will also receive The Voice of the Martyrs' award-winning newsletter, (also complimentary), providing information about Christian persecution worldwide while sharing practical opportunities to help those who are persecuted for their faith.
Visit & Sign up to get a copy for free.
This offer is available to U.S. residents only.
Enjoy!