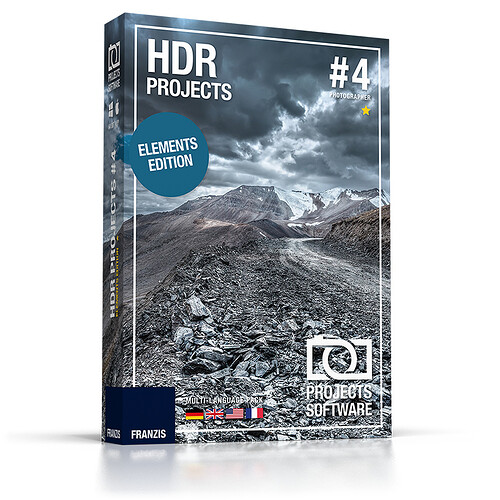 HDR projects 4 enables you to generate very precise lighting situations that are not possible with "normal" photography or photo editing. The newest process for super realistic images with unbeatable contrast and detail that you have never seen before.
Giveaway Information
Instructions How To
Use the package you`ve downloaded to a separate folder and run Setup_Win.exe or
Setup_Mac.app which is included in the package to start the software installation.
Run the installer, click the "Internet" button and get redirected to the online page.
Fill in your email first and then your password for Franzis account if you already have one
or you'll be required to create one. Click the blue-button "Request registration code".
After this, you'll receive your USER-ID and personal registration code to your registered email address.
Please paste both values within the registration form of the software and confirm your input by hitting the "OK" button.
Run the program and use the registration code from the letter as the serial number to activate
the program.
You have to install it before the Giveaway offer for the software is over.
Terms of the offer
This is lifetime license for 1PC
Non-commercial use
No free updates
No free tech support
Register before this offer has ended
Colormango
Feature Highlights
Ultra HDR technology
Advanced RAW features
Interactive ghosting removal
Add-on system
360° panorama mode
HDR algorithms
ENJOY!