Where did the '0' go?? It's only 3 days. Thanks anyway

Not sure about that but mine works fine.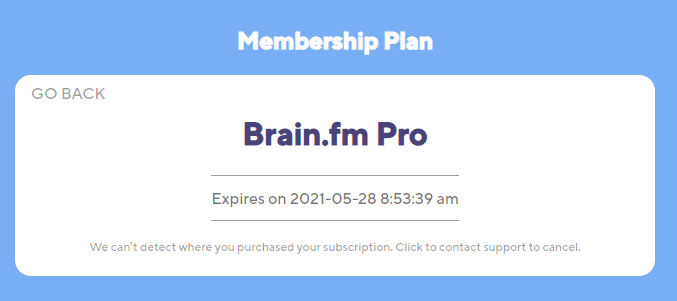 thank you.i got one month subscription
Those getting 3 days trial are probably not joining from link directly, because for new user there is 3 day trial and the link gives you monthly subscription
Already solved | setting>brain.fm PRO
I actually purchased a Pro lifetime upgrade for around $30.
Definitely worth it for me, sounds are amazing.
yes its worth it, we can choose neural intensity level, this is one of its kind
Thank you. I got one month subscription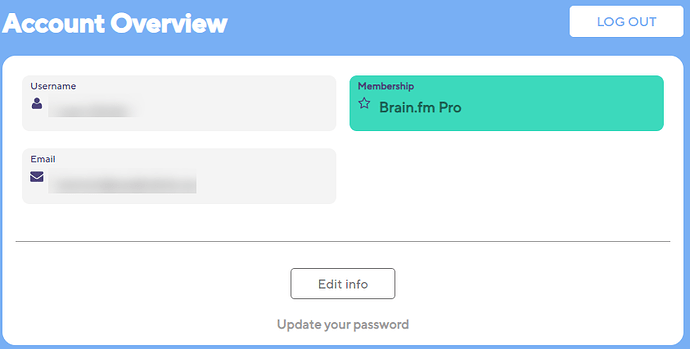 it works!
thank you @AvantGarde!
Nice. Is this any way better than Calm though? I might consider purchasing lifetime on this one as well.
Edit:
May I know where to buy the lifetime deal? It's not available in the website itself and appsumo deal's expired.
I bought it from eBay; the listing price was around $60, but I said I only had $30, and the guy said yes.
I haven't tried Calm; I personally use BrainFM to study, it has a lot of sounds, and I particularly find the "Drone Focus" sounds (they are not actually drone sounds) really help me get into the "zone."
Thanks so much for this. Never tried this app but on playstore there are tons of positive comments. So, I have downloaded it and been using for 90 minutes. Results are awaiting at this point of time.
Thank you, received a 1-month pro subscription free
Still working, Grab it before it gets patched
Thanks for sharing @SaM