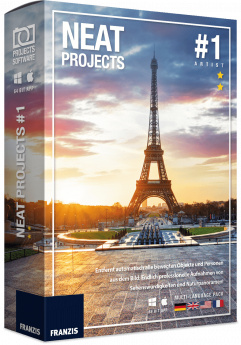 A clear view of your motif on the fly: image editing can be so endlessly easy with NEAT projects
London, Paris, Rome: Hundreds of attractions with amazing photo ops. As usual, you're not the only one trying to steal a glance or find the perfect perspective, and more often than not this means that the hopes of getting a clear shot of your subject start to look rather bleak. NEAT projects automatically remove all people, animals, or vehicles obstructing a clear line of sight to your target and transforms your photograph into a real eye-catcher.
Giveaway:
Website: https://www.projects-software.com/neat
Giveaway Win: link
Giveaway Mac: link
Download Win: NEAT-projects-standard_winde-1.13.02713.zip
Download Mac: NEAT-projects-standard_macde-1.13.02713.zip
ENJOY & HAPPY LEARNING!