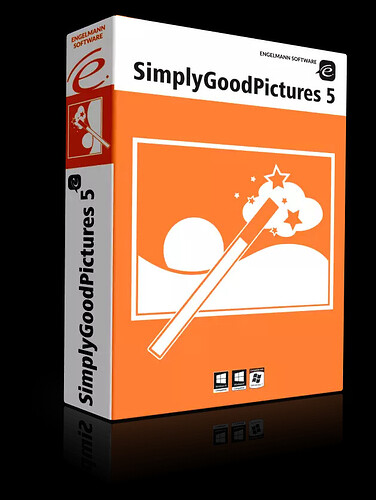 Simply Good Pictures automatically optimizes photos to make them look more realistic! Simply Good Pictures fully automatic photo optimization improves your images with a single click, for example, to make them look more realistic. At the same time, selective object recognition ensures that only those parts of the image are optimized which helps to improve the overall impression. Simply Good Pictures 5 can extend the dynamic range of the images, recognize faces as image components, and calculate them according to their relevance, compensate for incorrect exposures, correct colors, and brighten shadows.
Simply Good Pictures can handle all known image formats, including JPG, BMP, TIFF, and RAW. The software can instantly capture images larger than 40 megapixels and also supports EXIF data.
Features:-
Fully automatic optimization
Fully automatic color adjustment, including redistribution of the tone values, white balance, setting the color tone, saturation, contrast optimization, and light / dark correction.
RAW Support
In addition to JPG, BMP, TIFF, and GIF, many RAW formats are of course also supported, e.g. raw, crw, orf, 3fr, nef, raf, mrw, nrw, dng, cr2, arw, x3f, rw2.
Software:-
Download - Link
Installation Process:-
Download and install the application.
Start the application. You will see a screen that allows you to request a free license key to unlock the full version of the application!
Fill in your email address, check the subscription check box and then click the button to request the registration key. You will receive an email with a link asking you to confirm your request for the registration key. Please click that link!
A new browser tab will open containing your registration key. Use the key to register the application.
Note:- As it is a giveaway software activate ASAP before it ends.
Enjoy