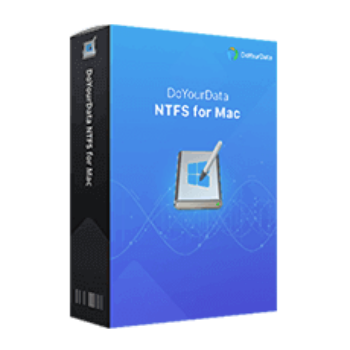 [Giveaway] DoYourData NTFS for Mac | Lifetime License
If you have been searching for software that enables writable NTFS drives on Mac, then DoYourData NTFS for Mac is your pick. DoYourData NTFS for Mac is a powerful and easy-to-use NTFS for Mac software that is able to quickly enable writable for NTFS drives on Mac. With its help, you can write data to NTFS drives, edit/save, move, change, delete, add, copy/cut/paste or modify files on the NTFS drives without any limitation.
DoYourData NTFS for Mac is fully compatible with the latest macOS and Apple silicon chips. It also can help you mount/unmount NTFS hard drives, repair damaged hard drives, format USB flash drives/SD cards, eject external devices in safe mode, etc. Fixing all NTFS drive issues on Mac is another important feature of DoYourData NTFS for Mac. This function helps you solve the issues such as "Can't delete files from an external hard drive," or "You don't have permission to write data to the drive," without losing data.
Key Features:
DoYourData NTFS for Mac is designed to help you enable write access to NTFS drives on your Mac, overcoming the default read-only limitations.
You can use it to perform a wide range of operations on NTFS drives, including writing, editing, saving, moving, changing, deleting, adding, copying, cutting, pasting, and modifying files.
This tool also provides the function to help you solve the problems such as being unable to copy files from your Mac to an external NTFS hard drive, or facing problems with mounting or deleting files on such drives.
It provides a straightforward solution to simplify the process of mounting and unmounting NTFS hard drives, making them readily accessible on your Mac when needed and safely disconnecting them when not in use.
Another of its best features is the ability to repair a damaged hard drive or a corrupted SD card.
You can format a hard disc to NTFS or to ExFAT, Mac OS Extended, APFS, etc. using the Format function.
It allows you to remove the external device from your Mac in safe mode by selecting Eject.
Supported OS: macOS 10.13 ~ macOS 14 Sonoma
Price: $49/ lifetime
How to get the DoYourData NTFS for Mac license key for free?
Step 1. Download the installer for version 2.0 on your Mac –> DoYourDataNTFSforMac.dmg
Step 2. To activate the full version, please paste the below license code into the clipboard, then click the "Activate" button
ZXYNX-TFD4L-2857G-MK2NE-1MDEH
This is a lifetime license
Not support reinstallation or update after the giveaway
Register before July 25, 2023
Enjoy!