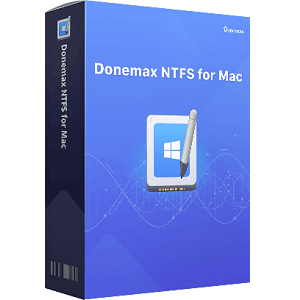 [Giveaway] Donemax NTFS for Mac | Lifetime License
A useful NTFS drive manager for Mac, Donemax NTFS for Mac is made to offer flawless NTFS compatibility with macOS. You may have unrestricted read and write access to a Windows NTFS drive on a Mac without any restrictions or security concerns thanks to this tool's user-friendly interface and 100% security.
Both Macs with Intel processors and Macs using Apple silicon, such as M1 and M2 Macs, are fully compatible with Donemax NTFS for Mac. It also works with macOS High Sierra and all subsequent releases. Additionally, this program supports encrypted discs like BitLocker hard drives and Boot Camp volumes.
Key Features:
Donemax NTFS for Mac allows you to read, write, edit, delete, or add data on NTFS drives from your Mac.
It automatically mounts NTFS drives upon connection to your Mac, saving you the hassle of manually mounting drives every time.
This tool supports macOS Ventura, Intel-based, T2, M1, and M2 Macs.
The software is designed to provide fast and reliable data transfer between Mac and NTFS drives.
Supported OS: macOS 13 Ventura ~ 10.13
How to get the Donemax NTFS for Mac license key for free?
Step 1. Download the installer for version 2.0 –> DonemaxNTFSforMac.dmg
Step 2. Install the software on your Mac and open it, click the "Activate" button.
Use the below Donemax NTFS for Mac license code to activate it:
1ZWJH-DNCZ7-M4DPF-NG94P-YYUZS
This is a lifetime license
Not support reinstallation or update after the giveaway
Register before July 05, 2023
Enjoy!