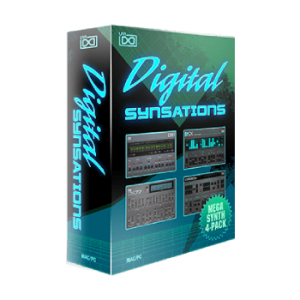 Digital Synsations Review at a Glance
Digital Synsations is a huge library inspired by four 90's digital keyboards, used by many of the greats including Depeche Mode, The Cure, Pet Shop Boys, Vangelis, Brian Eno, Toto, 808 State, Jean Michael Jarre and more.
The Retro / 90's Synthesizer Software by UVI includes over 500 patches expertly programmed on fully restored instruments. It deeply multi-sampled these custom patches using top-shelf equipment and edited them to perfection before sending them off for professional mastering.
These sonics became the foundation for our new hybrid instrument and combined with the UVI Engine give you the true character of these classic synths with all of the peculiarities and programming by products intact. You get them in an extremely easy to use and fast to edit environment complete with all the features you expect from a modern virtual instrument.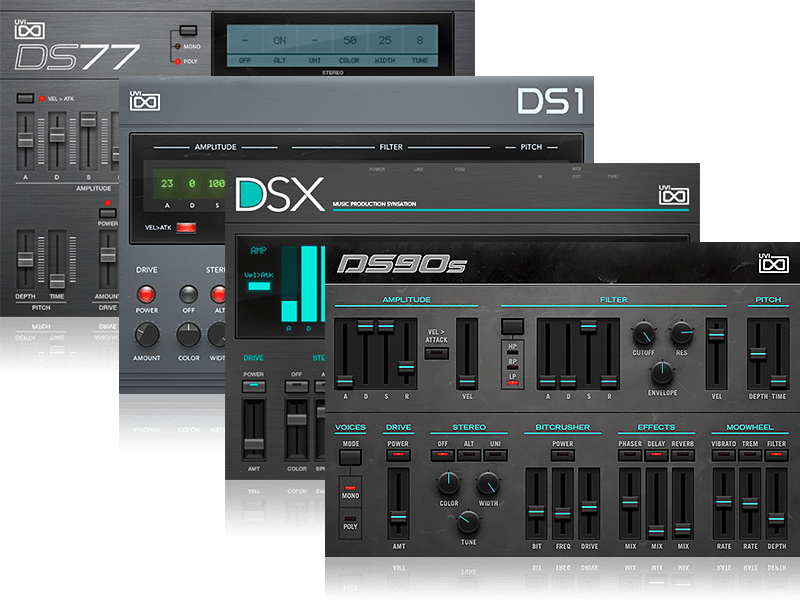 Features
Key Features of Digital Synsations:
4-instrument suite traversing the revolutionary sounds of '90s digital synths
DS77 – The original hardware combines next generation FM synthesis with 16-bit sampled sounds from internal memory or stored on removable ROM cards.
DS1 – A hybrid synthesis engine that allows the creation of sounds made up of 16-bit multisamples or harmonic tables generated from by digital analysis from sample data similar to additive synthesis.
DSX – The Ensoniq VFX uses a wavetable-like synthesis method similar to that of the PPG Wave.
DS90s – A very popular Japanese synth with a purely digital signal path allowing the combination of 8-bit PCM samples with linear arithmetic synthesis to produce single hybrid sounds or complex cross modulations between the two.
Over 500 patches of boundary-pushing sounds
Intuitive interfaces and modern controls allow exploration of new sonic territory
Size: 10 GB (FLAC lossless encoding, was 23.5 GB in WAV)
Content: 4 Instruments, 501 Presets, 18,988 Samples
Sample Resolution: 44.1 kHz. Recording at 96 kHz.
Requirements
To run #THE SOFTWARE with optimum reliability and performance, your system should match the following requirements:
Runs in UVI Workstation version 2.6.9+, and Falcon version 1.2.1+
iLok account (free, dongle not required)
Internet connection for the license activation
Supported Operating Systems:
Mac OS X 10.8 to macOS 10.14 Mojave (64-bit)
Windows 8 to Windows 10 (64-bit)
10 GB of disk space
Hard Drive: 7,200 rpm recommended or Solid State Drive (SSD)
4GB RAM (8 GB+ highly recommended for large UVI Soundbanks)
Digital Synsations - giveaway
Get the full version for free
HINTS:
In this offering box, click on the button

In the product page, click on the BUY button

Use the following Voucher Code to get it for free: FREEDS-AVID

The price will be free.

Do check out and enjoy the full version for free.
NOTE: THIS IS A LAST DAY OF THIS OFFER, HURRY UP NO IDEA WHEN IT GET LAST TODAY!