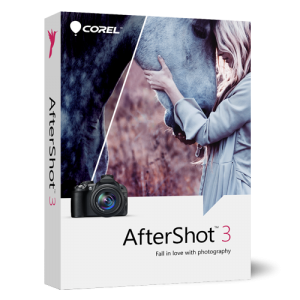 Corel AfterShot 3.5 Standard is a simple, affordable way to quickly learn professional-grade photo editing. Make easy corrections and enhancements, and apply adjustments to one or thousands of photos at once with batch processing tools.
Extensive photo editing options are divided into several logical categories in AfterShot 3.5 Standard, but with basic image processing, you will probably be able to cope with a basic set of tools, such as automatic exposure compensation or correction of various distortions and straightening.
With Corel AfterShot 3.5 Standard, you can sort, organize and view all your photos in one place, quickly and easily with flexible file management options–no importing required. Star rating and color labels are ready for future sorting and photo search, as well as the ability to add keywords to your images.
As you frequently edit the entire series of images, you will appreciate the ability to create bulk applicable settings profiles. You can edit and perfect one or thousands of photos with powerful batch processing controls and presets that let you quickly bring out the best in every image. Speed through loading, selecting, editing and output with an easy-to-use workflow perfect for students and aspiring photographers. Owners of (semi) professional cameras can also download profiles for their specific device, ensuring optimal import of the RAW format and subsequent image processing.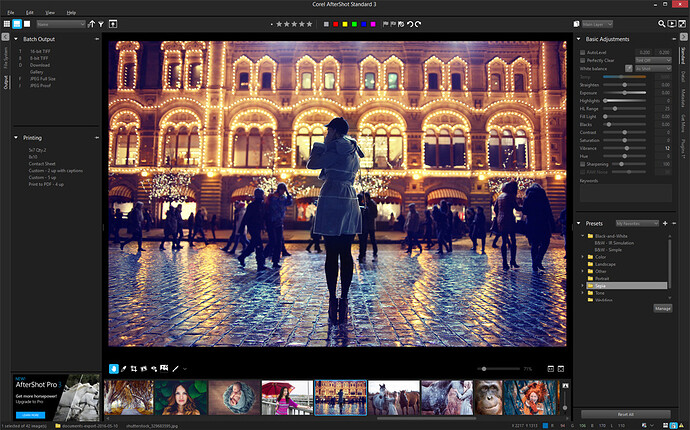 Corel AfterShot 3.5 Standard (PC)
Turn your passion for photography into unforgettable photos—without spending hours at the computer.
How To Get 3.5 For PC Giveaway

Click on the GET
You will download the exclusive installation file
Once downloaded, Run the installation file
This online installer first downloads all the necessary data (130 MB) from the Internet before you start the installation.
Once Downloaded, Install, & Accept the license agreement and, if necessary, modify the AfterShot association with various graphics formats.
The first time you start the program, you need to set up working directories and register.
Enter your e-mail in the welcome window and select your country.
After you submit this registration information, you will receive an email (we recommend using Gmail) with a link to the manufacturer's website where you can choose a password for your new user account.
You can then use AfterShot.

How To Get Coral AfterShot 3: Giveaway
Corel AfterShot 3 (PC/Mac) Fully Licensed: Click Download And Use Serial Key That Given On The Page: Windows + MacOS
TERMS:

Software version: v3.5
Perpetual License
No Free Updates & Upgrades
No Free Support
Personal use only
Platform: Windows + Mac
ENJOY & HAPPY LEARNING!