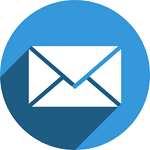 ByteScout Mailbox Downloader helps you to get all your emails including attachments from any mailbox (Gmail, Hotmail or private email) for the period of last month, quarter, year to date or even all time. The tool saves information as local files.
Giveaway details
License key: 5209-6CB7-56F2-5595-6F1
Terms of the offer
Non-commercial use
No free updates
No free tech support
Register before this offer has ended
Instructions
Download the zip file above and extract it. Open Mailbox Downloader Business 1.8.0.0 folder
and start the software by running MailboxDownloader.exe.
Press the "Register for commercial use" button and enter the provided key and your name
Now you can use it for the business purpose
Feature Highlights
Downloading of the emails with attachments from any mailbox (Gmail, Hotmail, any private mailbox)
Saving all the emails as local files on your computer
Sorting the local files by date, year, and sender (each email as well as each attachment is a separate local file)
Enjoy!