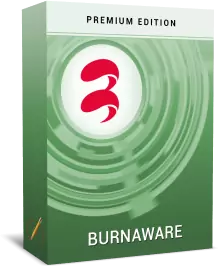 BurnAware is a full-featured and free burning software to create CD, DVD, and Blu-ray of all types, including M-Disc. Home users can easily burn bootable discs, multisession discs, high-quality audio CDs, and video DVDs, make, copy, and burn disc images. Power users will benefit from BurnAware's advanced options, including control of boot settings, UDF partition, and ISO levels, session selection, audio CD text, data recovering, disc spanning, and direct copying.
Features:-
Burn your files to CD, DVD, or Blu-ray Discs

Append or update Multisession discs

Create a Bootable CD or DVD

Create Audio CDs and MP3 discs

Create DVD-Video and BDMV discs

Make standard or boot disc images

Copy disc to ISO image

Copy CD, DVD, or Blu-ray Discs

Extract files and folders from ISO images

Burn data across multiple discs (disc spanning)

Extract files from multisession or damaged discs

Write ISO to multiple recorders simultaneously.
Software:-
Download - Link
Download and install BurnAware Premium. After installation, run BurnAware Premium. There is no need to register it, It will get registered automatically.
Note:- Make sure you have an active internet connection the first time you run it, or else it may not register automatically.
Enjoy!