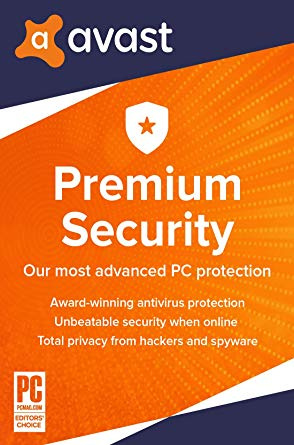 Avast Premium Security combines antivirus and anti-malware protection, with additional features to protects against all online threats, including spoofed websites and ransomware. This software scans the website for security risks on both your computer and mobile phone, so you can finally shop and bank online safely on any device, etc
Giveaway Information
Instructions How To
Download and run the online installer by the download link above. Install Avast Pro Antivirus, skip 'Initial Scan' and complete the installation process.
During the installation process, avoid unwanted add-ons such as the "Avast Secure browser" and also select the "No thanks" option to avoid sharing your data.
Terms of the offer
This is 183 days license for 1PC
Non-commercial use
Free updates
Free tech support
Register before this offer has ended
Feature Highlights
Block viruses, spyware, and other threats in real-time
Enjoy peace of mind with advanced ransomware protection
Avoid fake websites for safer online shopping and banking
Keep hackers off your computer with the advanced firewall
Prevent strangers from watching you via your webcam
ENJOY!