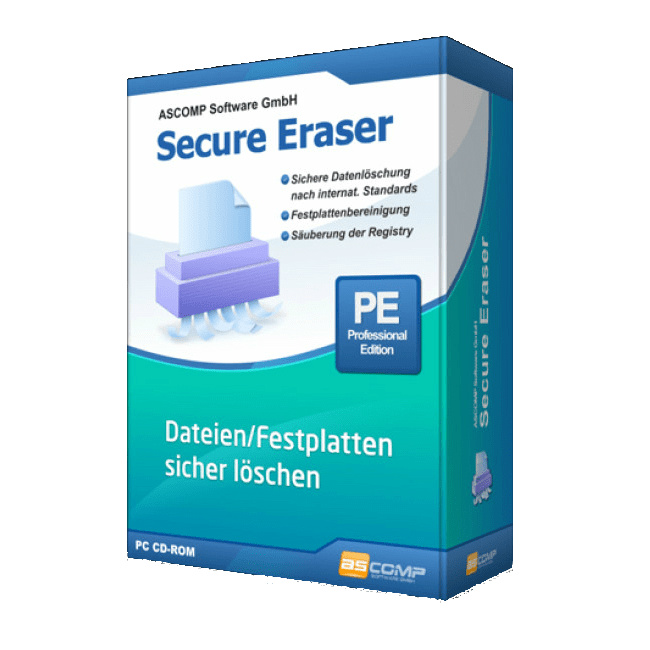 Secure Eraser is a Windows software that helps you to shredder your files, folders, drives, recycle bin or traces of surfing. It uses the most renowned method of data disposal and overwrites sensitive information in such a sure way that it can never be retrieved – even with specialized software.
Giveaway Information
Product name: ASCOMP Secure Eraser
Website: https://www.ascomp.de/
License type: 6-months
Platform: Windows
Download: (on your account page)
Instructions How To
Go to the giveaway page (choose link-1 or link-2 above).
Enter your name and email address then click into the "Send" button
Terms of the offer
This is 6 months license
Non-commercial use
Free updates
Free tech support
Register before this offer has ended
Feature Highlights
Overwrite sensitive data even up to 35 times
Offers the approved US Dod 5220.22-ME and U.S. DoD 5220.22-MECE standards, German industrial standard and the Peter Gutmann standard
ENJOY!