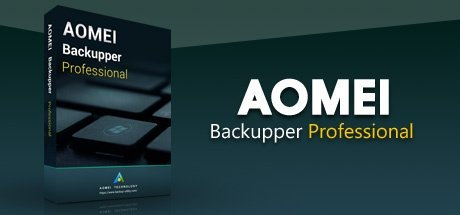 AOMEI Backupper Professional Edition is a complete yet simple backup software for Windows PCs and laptops, which includes all features of AOMEI Backupper and supports system/disk/files/partition backup & restore, file sync, and system clone as well as provides scheduling backup, merge images, dynamic volumes backup, UEFI boot, and GPT disk backup.
Giveaway Information
Product name: AOMEI Backupper Pro 5.3
License type: lifetime license (free updates for 1 year)
Platform: Windows
Download: ABProTrial.exe
License: AMPR-M276W-9T5Y4-4ZJPZ <lifetime, test version 5.2>
Giveaway license 2: AMPR-T8T3G-R9539-VXTZ2 <1 year, the installer from homepage>
Giveaway license 3: AMPR-5R721-1Y2YW-G934J <1 year, the installer from homepage>
Giveaway 4 (latest): AMPR-Y6CY4-TW18T-UR697 <1-year; activate Oct 25 – Nov 1, 2019, installer here
Instructions How To
Download and install the software on your computer. Then activate the full version of Pro (Professional) in Menu> Register using the following registration code.
Terms of the offer
This license key is for AOMEI Backupper Professional (1-year Subscription).
It will be invalid after registering 365 days
This is Not-For-Resale license
It is forbidden to use it for any business use without AOMEI's permit.
Upgrade to lifetime version here: aomei-giveaway
Features
Backup features: system backup, disk backup, partition backup, file backup, file sync
Restore & clone: system restore, disk restore, dissimilar hardware restore, partition restore, file restore
PXE boot tool
Create bootable rescue media
Merge backup images
Check and explore images
Encrypt and compress images
Comment and edit backups
Split and delete backups
Export/Import tasks and logs management
ENJOY!