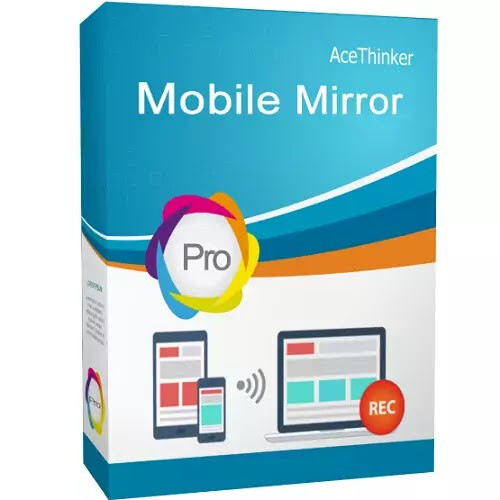 A handy tool to mirror your Android/iOS phone to the computer screen in seconds. Mirror and Record Your Mobile Screen from Computer in Minutes. Wirelessly connect your phone with computer and display/record media, app, ebook, and other types of files on a large screen.
Features:-
Mirror Both Android and iOS Screen
Mobile Mirror is a screen mirroring app designed for both Windows and Mac users. It can help you mirror and display both iOS and Android screens on desktop computers wirelessly in just a few steps. With this tool, you can stream photos, videos, audio, documents, and other files from your iOS and Android devices to the PC screen in real-time. Thanks to the intuitive interface, all the operations are straightforward. So whenever you need to present and share media from your mobile phones on a larger screen, don't miss this iOS and Android screen mirroring software!
Control Your Android Device from Computer
Apart from displaying the Android screen on PC, this screen mirroring program allows you to fully control your Android device running Android 5.0 and higher by utilizing the keyboard and mouse. That means you can play videos, view pictures, send text messages, receive notifications, etc. directly on your computer without tapping the Android device. This function is useful if you are doing something on your Android that needs lots of typing and clicking. Moreover, you can play Android games on a computer's larger screen without rooting the device.
Game Keyboard: This Android screen mirroring app comes with a Game Keyboard feature that enables you to play all kinds of Android games more conveniently without limits as you can even map keyboard shortcuts.
Send Messages: After the device has been connected to the computer, you can directly use the mouse and keyboard to send SMS, WhatsApp messages, etc. Besides, you can set the program to show all the notifications received on your Android phone.
Capture All Activities on Your iOS & Android
This screen mirroring software is perfect for you if you need to record your mobile device screen or capture some screenshots to make a demo or to keep a memory. It provides a screen-cast feature that allows you to achieve whatever on your iPhone and Android screen. Capture any activity from your mobile device screen on PC in high quality has never been easier! Also, a Whiteboard function is offered to add lines, insert marks, etc. to highlight some important parts, which is especially useful when you're sharing a presentation.
The process to get the giveaway:-
Visit the Link
Click on "Get Giveaway Version".
As you click "Get Giveaway Version" you will be shown a download link and license code. Copy and keep the license.
Download the installer from here.
Software:-
Download - Link
Install and activate your software with the license key and get 1 year of free updates and tech support.
Enjoy