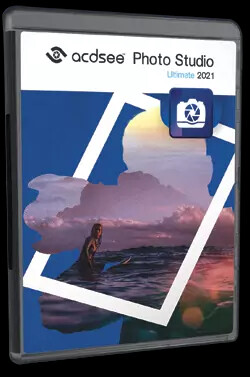 ACDSee Photo Studio Ultimate offers tools for managing photo albums of captured images, editing photos and their presentation - on a computer or online, on Facebook, Flickr or its own photo server operated by the manufacturer ACDSee. The program has a long history in digital image processing and traditionally offers all the essential functions for working with photos on a computer.
Features:-
Introduced Color Wheel in Develop and Edit modes
Introduced Tone Wheels in Develop and Edit modes
Added text on a path
Added text in a frame
Added Refine Selection in Edit mode
Introduced Presets Pane in Develop mode
Introduced History Pane in Develop mode
New and improved Batch Rename including the ability to make custom presets
Added support for importing face data from Lightroom and Picasa
Added a toggle option to search either the entire database or the current file list selection
Added GoPro .GPR file support
The process to get the license key:-
Visit the Giveaway Link
The page is in the Czech language so use Google translates or Google Chrome to view it in English. Enter your email address, and agree to the terms. Click on ' Send'. You will receive an email containing confirmation link. Click the confirmation link. Another email will be sent with the activation key for ACDSee Photo Studio Ultimate 2021 or you can find the license key when you log in to your ACDSee account.
Software:-
Download Link - ACDSee Photo Studio Ultimate 2021
Install and activate it with the license key you received.
Note:- As it is a giveaway software activate ASAP before it ends.
Enjoy!