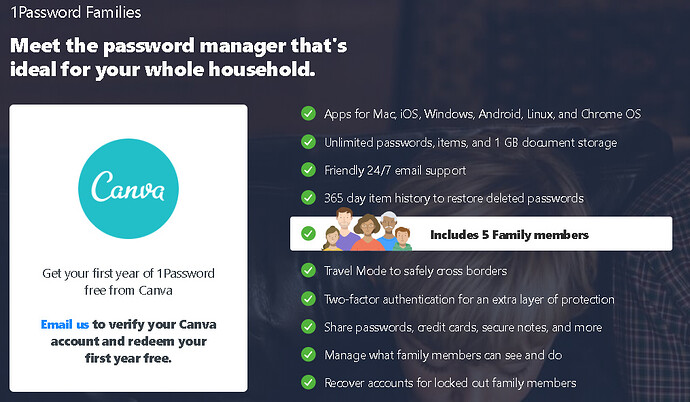 1Password Family - 12 month
Claim your 12-month unlimited trial for free
INSTRUCTIONS:
First. You need a Canva free account (Skip if you already have 1):
Visit the promotion page 1password.com/promo/canva/
Then, Email the team to verify your Canva account and redeem your first year free.
Enjoy!
What You get:
Apps for Mac, iOS, Windows, Android, Linux, and Chrome OS
Unlimited passwords, items, and 1 GB document storage
Friendly 24/7 email support
365 day item history to restore deleted passwords
Includes 5 Family members
Travel Mode to safely cross borders
Two-factor authentication for an extra layer of protection
Share passwords, credit cards, secure notes, and more
Manage what family members can see and do
Recover accounts for locked out family members
No credit card required.