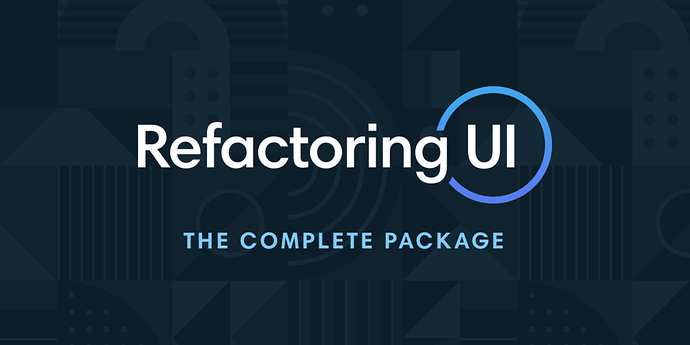 Everything you need to start making your ideas look awesome, without relying on a designer.
Includes:
The 218-page book in PDF format

All three in-depth video tutorials

Component inspiration gallery, featuring 200+ component and layout ideas

Over a dozen comprehensive color palettes, specifically designed for application UIs

Curated font showcase, including 30+ high quality font recommendations categorized by use-case

Exclusive icon library, including 200 easily customizable SVG icons.
One of the best ways to make your web designs better by orders of magnitude. Comes with the book guide and the resources needed to make your development projects beautiful.
Go To Base64 & Decode:
aHR0cHM6Ly9hbm9uZmlsZXMuY29tL0Zia2FkMm45cGMvUmVmYWN0b3JpbmdfVUlfQ29tcGxldGVfUGFja2FnZV9yYXI=
Enjoy!
DISCLAIMER: No Copyright Infringement Intended, All Rights Reserved to the Actual Owner.

This content has been shared under Educational And Non-Profit Purposes Only.

For Copyright Content Removal Please Contact the Original Poster (OP)
1Hack have no control over the shared content and nature of the external sites.