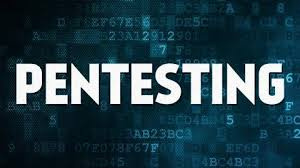 The ebook is not focused on covering technical detail like how to use sentry or combo etc… but more focus on Self-management and the career or business Guide on pentesting world.
The Research/Ebook focusing on the topic like Choosing Between be Lone Wolf or Group Pentester, How managing resourcess, finding the best deal, How startup partnership, Spending and time management, Law, Dark and the ugly side of pen-testing Industry. I even ask several people to help to answer all those questions, but in the end, I not do it.
There lot reasons for that but basically i don't have time and resources to continue researching and finishing this book, so rather than forgotten and discarded to Recycle bIn i share it to everyone who may interested, curious, or just wanna kill some time or finishing Some Stranger fail project.
Lastly about book or project name i give it: Project Echidna/Dona, Name is taken from Rezero Light Novel Series Character, Witch of Greed, Echidna who thirst with knowledge and want do everything to learn and "taste" the new knowledge and information.
Download Via GD - View The Content Before Download!
Enjoy!