This post was flagged by the community and is temporarily hidden.
down till today, Sorry, we're down for maintenance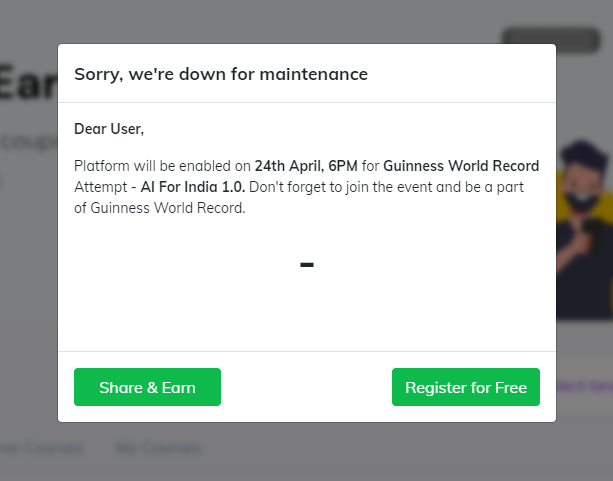 try to register now and don't forget to verify your account in email.
Just a data dumping website!
I think its a scam!
@SaM Please Check
Yup, May be u made the website or may be a collab!
I don't think anyone else is able to redeem it!
If it was possible, popularity would have increased exponentially!
BTW Good way to get data!

It can be possible if you know web development you can make a website. There's an idiomatic expression: "The Alchemist possesses the art of gildening but only a Goldsmith can scratch gold from the darkest mines." so it depends on you that are you the "Goldsmith" ? or just a common …?
I hope it will help you.
Well if it again shows maintenance then click on this link after login.