What is Kbee?
Kbee extends the Google Drive to create a professional knowledge base that will work for you easily. With Kbee, all you need to do is write in Docs and relax. Kbee does the heavy lifting of publishing your content into a searchable space for you, your team, and your customers.
What does Kbee do?
Kbee transforms your Google Drive folders into a searchable knowledge base for you, your team, or your customers. It can be shared with anyone and anytime you make an edit or update to the content in Drive, Kbee will reflect those changes in your knowledge base.
You can use your Google Drive as a Wiki, Help Center or a Knowledgebase.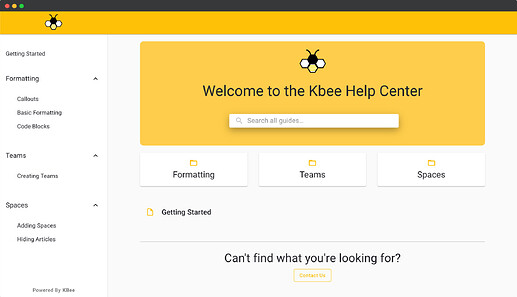 INSTRUCTIONS :
Get Kbee Code from HERE [Scroll down a bit and you will see the limited code offer. Then Click "Buy Now"]
Go to https://kbee.app
Sign up and verify the email that you are looking to use Kbee with. This cannot be changed later.
Create your team and set up your first space
Visit https://dashboard.kbee.app/redeem/pitchground, select the team you created, and enter your code
Your account will be Upgraded to a One-Year Pro Subscription.
OR
If you have already signed up for a kbee account, then simply login to your Linkjoy application and follow the below steps.