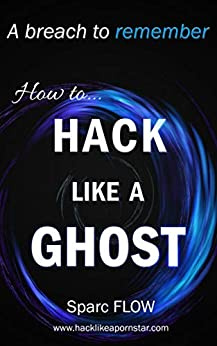 There are a thousand and one ways to hack an Active Directory environment. But, what happens when end up in a full Cloud environment with thousands of servers, containers and not a single Windows machine to get you going?
When we land in an environment designed in the Cloud and engineered using the latest DevOps practices, our hacker intuition needs a little nudge to follow along. How did the company build their systems and what erroneous assumptions can we take advantage of?
This book covers the basics of hacking in this new era of Cloud and DevOps: Break container isolation, achieve persistence on Kubernetes cluster and navigate the treacherous sea of AWS detection features to make way with the company's most precious data.
Whether you are a fresh infosec student or a Windows veteran, you will certainly find a couple of interesting tricks to help you in your next adventure.
https://anonfiles.com/RaG8WdQcof/How_to_Hack_Like_a_GHOST_A_detailed_account_of_a_breach_to_remember_by_Sparc_FLOW_pdf