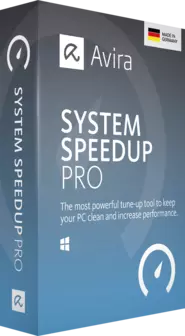 Avira System Speedup Pro
Smoother gaming
Faster load time
More free RAM
No credit card or cancellation required; the license ends automatically.
The most comprehensive PC cleaner available
Maximizes performance with a faster PC
Automatically cleans junk & clutter
Includes 30 premium optimization tools
Giveaway Link: Visit Insert Email, Hit Activate Now, Receive an email with speedup pro activation.
ENJOY & HAPPY LEARNING!