If you don't know about Hyperskill, Hyperskill.org is a platform created by JetBrains which offers interactive project-based learning combined with powerful, professional development tools. Advance your Java and Python skills, with more programming languages to come.
Mainly it is about learn programming by doing.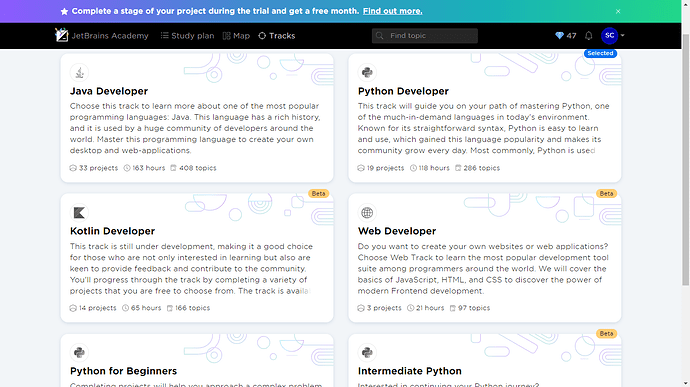 You can choose any track you like based on your previous knowledge if you have any. If you're a newbie don't worry, you select beginner tracks.
Here's the Link for 3 months of Hyperskill
Happy Learning !