They range from affiliate marketing to Cryptocurrency courses. Pardon if materials are obsolete. Below attached is the screenshot of the courses :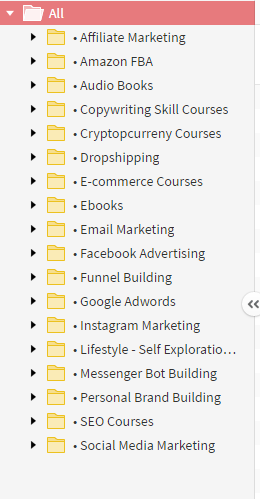 Here is the link

https://mega.nz/folder/zuB0lKjY#x3uWqSZhzvvC8EMVReDJag/folder/ir5mhYwY

DISCLAIMER: No Copyright Infringement Intended, All Rights Reserved to the Actual Owner.

This content has been shared under Educational And Non-Profit Purposes Only.

For Copyright Content Removal Please Contact the Original Poster (OP)
1Hack have no control over the shared content and nature of the external sites.