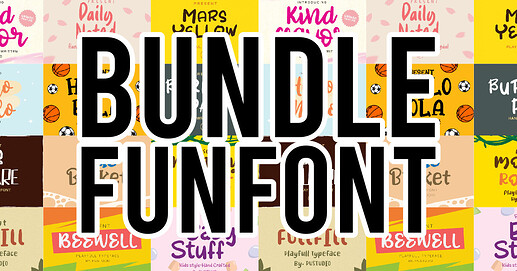 This mega-bundle includes more than 350 premium fonts for FREE! They are perfect for crafting projects, greeting cards, t-shirts, scrapbooks, and more! Inside you will find fun and unique fonts in a ZIP file!
Download:
Go To Base64 & Decode The Hash Code:
aHR0cHM6Ly9hbm9uZmlsZXMuY29tLzVkWWM1YlQ3eDcvRnVuLUZvbnRzLUJ1bmRsZS05ODQ3MTUzLTFfemlw

(Backup as many as you can, don't be cheap, save the file to give it extra life)
ENJOY & HAPPY LEARNING!