Being reliable and universal, PDF is one of the most widely known electronic documentation formats being used today. However, there are times when you want to convert the data of a PDF file to some other format or edit information in it. In such a situation you look for a PDF editor or converter, depending upon your requirements.
Well, like all other online tools, there is an abundance of PDF editors and PDF converters. So to help you choose the best tool that covers all your requirements, take a look at this comprehensive list of free tools to create, convert and edit PDF files. You will find a lot of useful options in this list both online and offline that help you deal with not only the PDF format but many other formats as well. (Source: hongkiat & 1Hack.Us)
Convert PDF files
Allows you to view a PDF file in HTML format. Just enter the URL of PDF file, and you can view it in your browser as HTML. (online tool)
A quick and easy online PDF converter. You can convert files in Word, Excel, and PowerPoint, to the PDF format and vice versa. (online tool)
Converts document files (Word, Excel, PowerPoint, etc) or image files (JPG, TIFF, HEIC, etc.) to PDF format. It also provides tools to merge, resize, and compress your PDF files. (online tool)
One of the most versatile file converters online. You can convert songs, videos, images, and documents into different formats, including conversion of files to and from PDF. (online tool)
Converts document files to PDF and from PDF to other formats online. It supports large file size (10MB) and converts them swiftly and easily. (online tool)
An online PDF tool that lets you edit your PDF, extract and split PDF pages, fill forms, add signatures, lock and unlock PDF files, add watermarks, and a lot more. (online tool)
Yet another versatile converter that allows different audio, video, image, and document file formats to many other formats, including PDF. (online tool)
A simple and free tool that lets you convert a PDF document into a well-organized small booklet. You can download it on both macOS and Windows. (desktop tool)
A free PDF printer that allows you to convert PDF documents from any Microsoft Windows application. It offers a gamut of useful features and multiple output formats apart from PDF. (desktop tool)
This free tool lets you create and edit PDFs, share them with peers, fill forms, add signatures, and a lot more. (desktop tool)
A tool that helps you extract images, texts, charts and vector drawings from PDF files and save them into HTML, RTF or plain text format. You can also use it to convert PDF files to other formats with ease. (desktop tool)
A desktop application to convert PDF to Word documents without disturbing the original format. The tool is free and totally easy to use. (desktop tool)
Converts every printable document to PDF, JPG, PNG, TIF and more. (desktop tool)
As good as the online tool, Sedja Desktop allows you to convert almost any file format to and from PDF file. The tool is available for Windows, Mac, and Linux. (desktop tool)
Create and edit PDF Files
A reliable tool by Google, Google Docs is a free, web-based word processor, spreadsheet creator, and presentation application. Among other features it also allows you to download files as PDF. (online tool)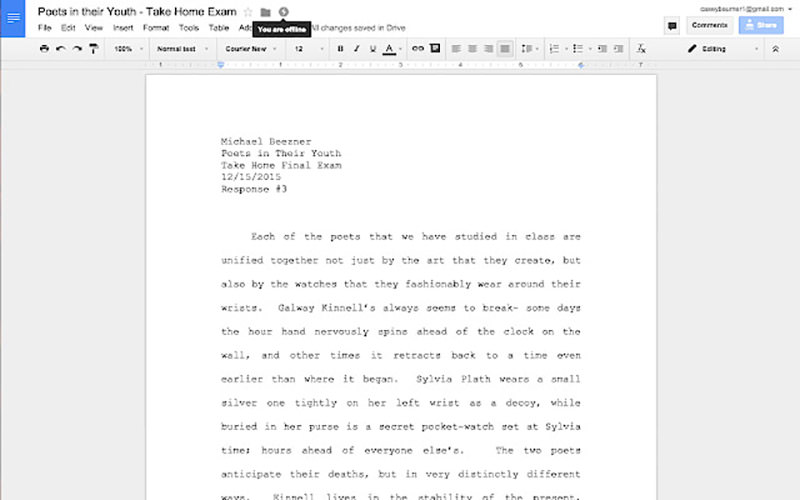 An online PDF editor that offers a gamut of editing features including getting documents e-signed, filling forms and collaborating with others on documents and files, etc. (online tool)
This tool offers you to view and edit PDF files, fill out PDF forms or create new ones, annotate and password protect PDF files, etc. You can work on files up to 10 MB and 100 pages in size. (online tool)
An open-source library that helps in creating PDF documents from any .NET language. You can modify, merge, and split existing PDF files, incorporate pages from existing PDF files into new PDF documents and a lot more. (online tool)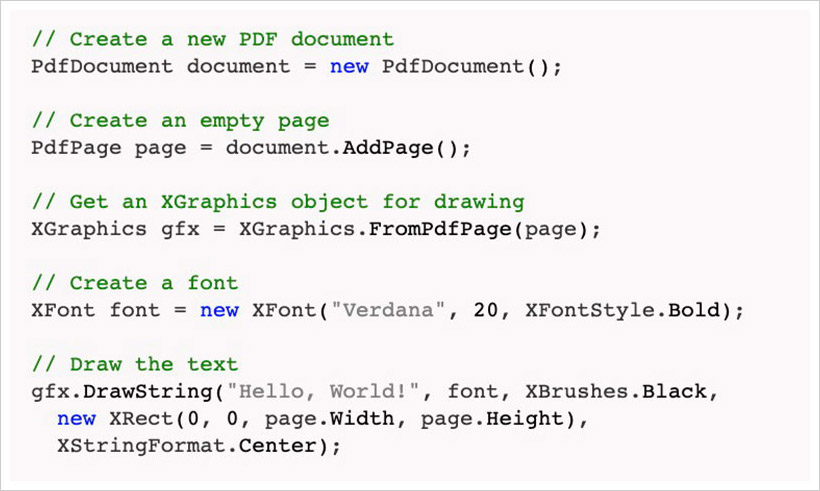 Enables virtually any Windows applications to convert to high-quality PDF document for free. You can also use it to edit, annotate, merge and split PDF files on your computer. (desktop tool)
A very simple tool, that lets you edit the properties of a PDF file, including author, title, subject, and keywords. It does not require Adobe Acrobat. (desktop tool)
A feature-filled PDF reader and note-taker for OS X. It is designed to help you read and annotate scientific papers in PDF. (desktop tool)
A powerful PDF management application that can helps you encrypt, decrypt, join, split, stamp, create and rearrange a PDF file. (desktop tool)
FPDF is a PHP class which allows to generate PDF files with pure PHP for free. Its features include document formatting, image support, adding links and colors and page compression, etc. (desktop tool)
A lightweight portable app that can run from a cloud folder, external drive, or local folder without any installation required so you can view PDF files on the go. (desktop tool)
A free PDF document viewer, with incredibly small size (only 2.55 M download size), breezing-fast launch speed and an extensive set of features. (desktop tool)
One of the most famous PDF reader apps, it allows you to view, print, sign, and annotate PDF files easily. It also offers a free mobile app for reading and editing your PDF files on the go. (desktop tool)
A free pdf viewer software that lets you view and print pdf documents on windows operating systems. (desktop tool)
Happy learning!