Send me your Email via PM @Scorpion for the Pure VPN 30-day trial invites
Superb and thank you bro, I got mine account


Hi I don't know how to PM, I'm new to the site. Can you PM me?
If you don't know such things, then I'm sure Reading FAQ can solve your issue, Doesn't it make any sense?
New Users can't PM anyone.
Get a 1-month Pure VPN account for free.
Follow the link, enter the email, we get 7 days trial
Set a password, follow the link, log in to your account, and choose to invite friends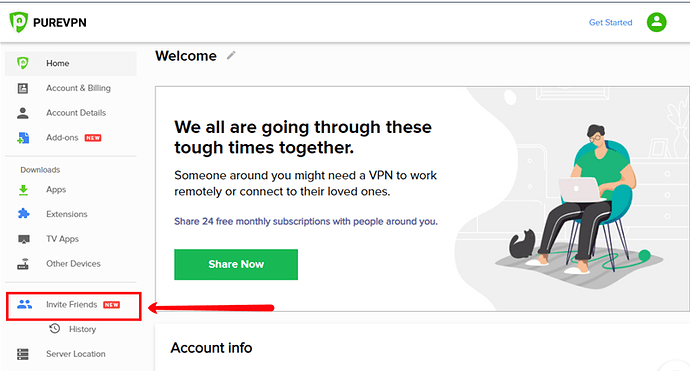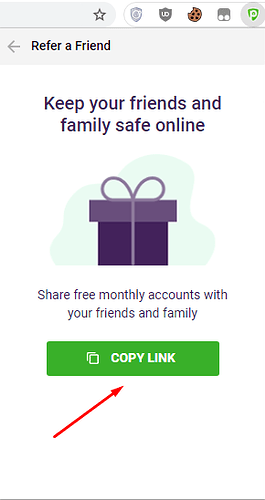 You can invite 24 people with a 1-month subscription
Thanks A lot I tried this and worked
Fortunately, I was able to create an account, put in credit card information and able to sign in as well.
Unfortunately, I don't have the Invite Friends button on the left-hand side. Any help is appreciated. Thanks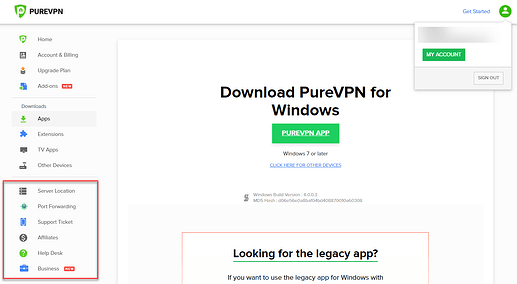 I could see invite friends option in my account and 24/24 are free. If anyone wanted, pls pm me your mail id
Repeat these steps and create new 1-Month trial on last day of your 30 days subscription.
Hi, I have a doubt I signed in using my credit card for 7 day trail. can you please tell me how to deactivate before the 7 day trail period
thank you
Under the Account & Billing section
Click on the cancel subscription.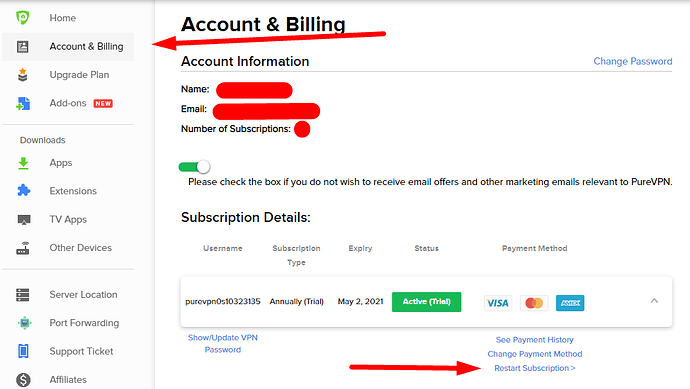 Pure VPN Bin
Bin: 5144402200xxxxxx
FECHA: RND
CVV: RND
IP:USA
Bin: 5144402200xxxxxx
FECHA: 09/24
CVV: RND
IP:USA
CC Generator
namso-gen
CC Checker
Checker
sorry i am new to this … what is purevpn bin means?
Bin: 5144402200xxxxxx
FECHA: RND
CVV: RND
IP:USA
Bin: 5144402200xxxxxx
FECHA: 09/24
CVV: RND
IP:USA
CC Generator
namso-gen
CC Checker
Checker
Use live bin