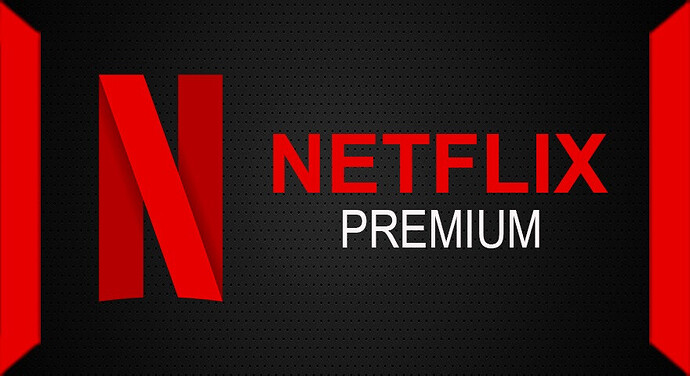 Disclaimer: DOES THIS SHIT WORK? I HAVE NO FOOKING IDEA!
What do we need?
Email Address
PayPal Account
Overview:
First of all, create an email address; you can use yahoo mail, Gmail,AOL etc. (You can also use https://temp-mail.org/ )

After creating an email you will have to create a PayPal account.

In some countries PayPal asks for a credit card, but we will create it without using our credit card.

We will create a Canadian PayPal account.

Search on google PayPal Canada or go herehttps://www.paypal.com/ca/home

Click on Sign Up and create an account

Create a Personal Account, not Business

Put fake information

Address "Broadway"

CAP 91761
Method:
City "Ontario"
Number Phone "(111) 111-1111"
Then create the account

It will ask to link a card, we just click on "I'd rather link my bank account first" and then "I'll link my bank account later"

Now go to the email address you created before and confirm the account

We are ready to go on Netflix

Go to Netflix and click on "Join Free For A Month"

Chose Premium plan and click on continue, register an account with the email you created before and you are using on PayPal.

It will ask to choose a payment method, you will choose PayPal (Before choosing PayPal make sure that you are logged on to your PayPal account)

Then you will see a PayPal page, click on "Agree and continue" then you will be redirected on Netflix, click on "Start Membership Pay After Free Month"

Now, go on PayPal>Settings>Payments>PreapprovedPayments and cancel Netflix Payment.
Well, you have got a Premium Netflix Account.
ENJOY & HAPPY LEARNING!
As mentioned above, I just found it nulled by JoyfulMr and shared it here, does this still work or not, I did not test it so far, kindly try and use it, else, Leave the page alone if it doesn't work for you anyhow!!