Hack a Windows Session by bypassing or removing all Passwords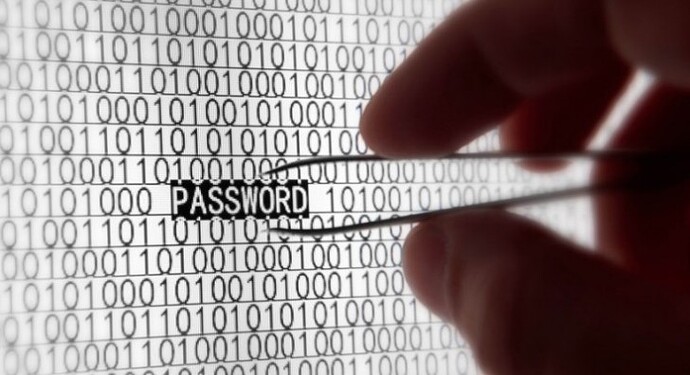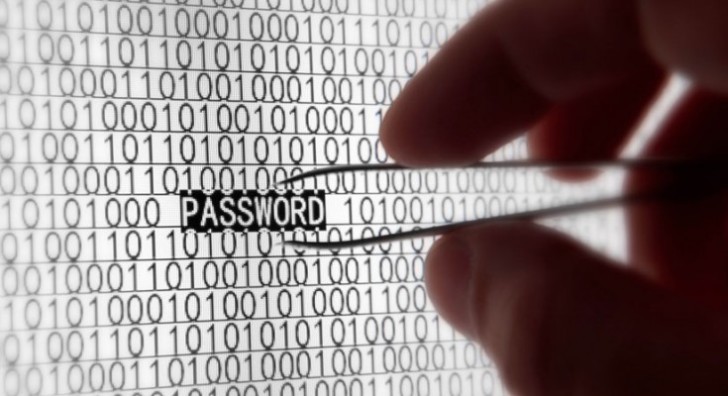 Forgotten your password ? Learn how to Hack a Windows session that has a password, you will be able to bypass the system easily use Windows hacking !
Hacking a Windows Session with the Bypass method :
Hack a Windows Session, bypass authentication, skip the password, delete the password from the session.
Forgotten your password?
We will explain how to do it !
In the tutorial that follows we will bypass (Bypass)
the log-in system (connection) of Windows 7, 8 and 10.
This method works on all versions of Windows without problems.
If you have access to your Windows session and can change the password,
please refer to the Microsoft guide: Change or reset your Windows password.
Login in a Windows session without a Password :
I'll show you a way to bypass an administrator login, on a computer that runs on Windows, regardless of the version.
For this demonstration we used Windows 8.1, the manipulation, is the same for other versions of Windows.
All you need is a USB and Kon-Boot key that you can get here: Get Kon-Boot.
The utility is also available by burning it to a CD with: Hiren's Boot CD.
Crack his Windows Password :
Step 1: Download the zip folder containing Kon-Boot and extract it to where you please.

Step 2: Open the extracted folder and you should see :

Step 3: Plug in your USB key and run the file "usb_install RUNASADMIN.bat" as administrator. (Be sure to run it as an administrator!)
The file should look like this :

Step 4: You will get a pop up saying :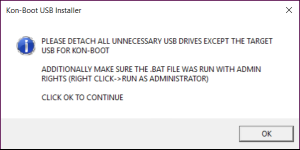 (Make sure that the USB stick on which you want to install the bypass on is connected.)
Click on ok.
Step 5: Verify that the USB key is the correct and properly connected and click OK.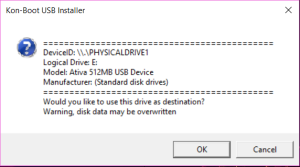 After clicking OK a message should appear saying that your USB key is ready.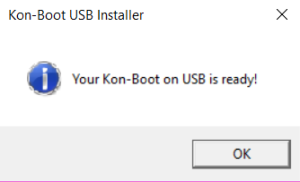 Step 6a: Now you are ready to hack a Windows session,
you can plug the USB flash drive into your target computer.
Then switch off the target machine with the USB stick connected to it.
Step 6b: Enter your BIOS menu
(the key depends on your motherboard, usually F1 LED F2 or Esc).
Step 7: Access the start parameters and modify the start by selecting the USB key as a priority.
The BIOS menu looks like this depending on your machine.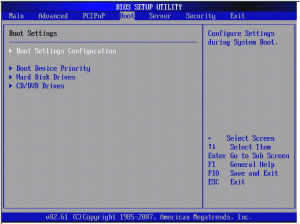 Step 8: Save the changes and exit the BIOS.
Step 9: If everything has been done correctly you should get this at startup :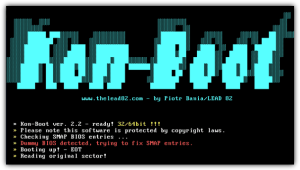 kon boot windows
Make sure Kon-Boot is selected and press Enter.
Step 10: The computer should start normally and take you to the login screen.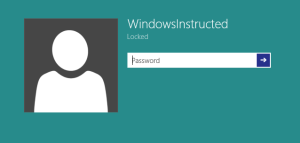 Hack a Windows Session = Success !
Select the admin user and instead of typing a password leave the password box, and press Enter.
Hack a Windows session and hack a Windows password, which may be very useful in the event of a lost or forgotten password,
please use this method on your computer or with someone's consent if you do it on his or her computer.
There you are able to: Hack into a Windows Session to bypass all Passwords.
Conclusion:
If everything is working well, you should now be in your administrative account!