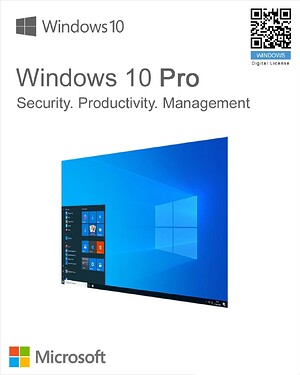 Windows 10 Pro includes all the features of Windows 10 Home, plus business functionality for encryption, remote log-in, creating virtual machines, and more. With Windows 10 Pro, you'll always have the latest features and security. Experience faster start-ups, a familiar yet expanded Start menu, and great new ways to get stuff done
.
All The 5x Microsoft Windows 10 Professional are Digital License
Requirement
Trust Level/Rank : Regular & Above
Position : Been a Member trust level from the last 12 months.
Top Topics : Has contributed 10 Topics in 1Hack (Not Questions or Suggestion)
Note - First of all please read the full post and then PM me. If you don't meet the requirement then don't PM me. If you don't know what requirements means then kindly go to this link - The Beginners Guide To The Forum - All Members Must Read! and read it properly and check the profile if you are meeting the requirements.
All the keys are Givenaway kindly don't PM