2x NBA Premium Account With Annual Subscription
Note - First of all please read the full post and then PM me. If you don't meet the requirement then don't PM me. If you don't know what requirements means then kindly go to this link - The Beginners Guide To The Forum - All Members Must Read! and read it properly and check the profile if you are meeting the requirements.
Requirements :

Trust Level/Rank : Member.
Position : Been Member for last 8 months.
Website :- https://www.nba.com/membership/user/login?nbaMembershipRedirectExternalUrl=https%3A%2F%2Fwww.nba.com%2F
If you are from USA then not an issue. But you are from some other country then need to use VPN connection to USA.
Account I : 19 - 20 NBA TV Annual Subscription | Expiry - 4 Oct 2021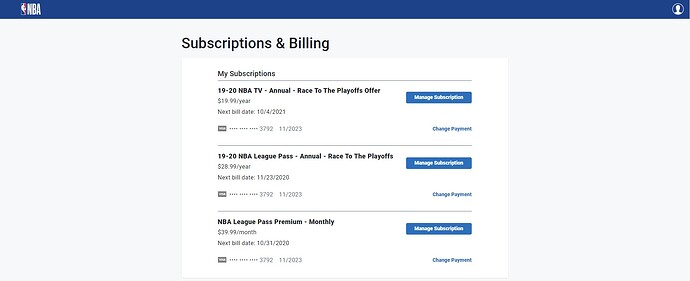 Account I : 19 - 20 NBA TV Annual Subscription | Expiry - 10 Oct 2021