I have dig down the crypto industry and found another platform where you can earn by viewing videos. As it is already listed in different exchanges you can make some real cash while you are viewing Movies, Series or even images that are uploaded by other users.
Referral Link to support me : https://27fk.app.link/eSf6cv7vm4 (You will get 50 coins signing from this link)
About the project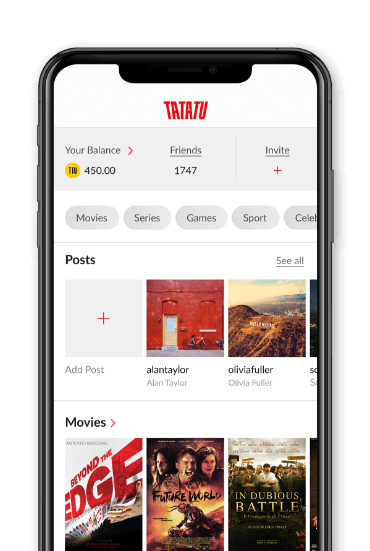 TaTaTu is a decentralized system that financially rewards users for viewing content and referring their friends and family to the platform. Users can earn TTU tokens by streaming films and related projects at no cost and by voting to choose which types of content TaTaTu should host in the future.
All projects are monetized based on the number of views they receive, and creators earn funds depending on their projects' popularity. In addition, views and finance reporting are recorded in real-time on the TaTaTu blockchain, thereby limiting the threats of piracy.