I just found a way to trick Google AdSense and made some good cash using Google's AdSense Program.
For adsense approval please check this below thread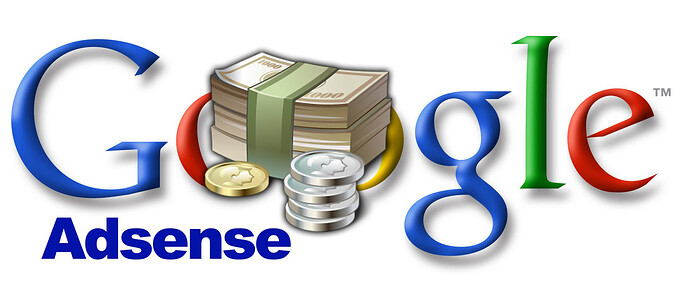 You are now asking,
"How's that possible?
You can't trick Google… right?"
That's possible, and you can trick Google AdSense! I am Dan, and this article is about
"How to trick Google AdSense!"
Requirements:
Google AdSense Account
Some domain names
Hosting
WordPress
Autopilot
Facebook account
An empty card that you can use
DigitalOcean Account
(This is not really a method for newbies because you need to have some skill to create accounts and to build up one/more wordpress websites)
#1 AdSense account
Yes, for this method you will need a Google AdSense account (Older is ALWAYS Better) or if you don't have one you can create it HERE.
#2 Some domain names
Yes you will need some domain names and not any domain names but some Online News based domain names (like hitnewsread.tld newscom.tld etc) because we will autograb news, we will post them on facebook.
Q: How can i autograb news?
A: We shared our autograb wordpress plugin below for free!
#3 Hosting
You will need to find a hosting where your websites will stay for a long long time because this method is a long-term method if you follow the steps! So, find a company with good and stable hosting solutions (Linux based hosting is better).
#4 WordPress
Install wordpress on your domains, pick a free news theme (We use HitMag theme) and continue by installing our auto news grabber below.
#5 Autopilot
Autopilot is a premium wordpress plugin that will create auto news grab campaigns. (The content of another news site will be posted automaticaly to your news website – rss fetch).
Download our autopilot HERE <<< if the website is down, try again after a couple of hours!

or Google it
rss autopilot null
#6 Facebook account
You will have to join politics and news based groups on facebook, places where you will post your news (This is the traffic method).
Yes we will need real traffic (social traffic is the best choice) so that we can cover our self-generated click on ads.
#7 An empty card
For this method you will need an empty card to enter when you will create the DigitalOcean account. Don't worry you won't be charged because using my refferal link you will get 100$ to use in one month for FREE. (If you register using the link without refferal code you won't get 100$ for one month and you will have to pay for DO's services).
After the FREE Credit you will close your Account and Create Another (using the refferal link) so you can get another FREE 100$ for another month.
#8 DigitalOcean Cloud Account
Get your DigitalOcean Account with 100$ FREE credit for one month HERE
THE METHOD
After you build up your online news websites, added them in the Google AdSense program and got some social traffic, you have to create 10 droplets (VPS) in 10 different locations on DigitalOceam Cloud.
For the droplets creation use: Ubuntu 18.04.3 (LTS) x64
Login to ssh using a software like PuTTy, and paste this command in the command line:
apt-get install xfce4 xfce4-goodies gnome-icon-theme tightvncserver iceweasel
This will install VNC Server and Firefox browser to your VPS.
After the installation, you will have to start and set a password for your VNC Server using:
vncserver
Access your VPS using a VNC client (I use TightVNC for windows), open Firefox, insert your website(s) url in the browser, wait like 1-2 minutes, and then click your Google AdSense ads that you will find on your websites ONCE!
Click just ONE ad from ONE VPS to don't get banned.
That's it, it's simple!
Don't hesitate, just to give a try!